myGini knows your customers
Retailers often voice the same complaint: they offer discounts and rebates, yet never really know their bottom-line impact. Did they help generate repeat customers? Did they boost sales? Did they generate customer insights?
With myGini's unrivaled loyalty platform, retailers avoid the high costs of store-card programs and get to know their customers better. Our retail banking app lets you to design promotions that reflect your specific objectives, whether they are to attract repeat customers, boost off-hour sales or inform customers of store novelties like the latest product lines or new locations.
myGini's data analysis solutions also deliver valuable customer insights by integrating cutting-edge technology and successful global promotion platforms never offered before in the U.S.—until now, that is!
Best of all, myGini doesn't touch your POS systems.
Let myGini give your business a touch of magic so it stands out from the rest.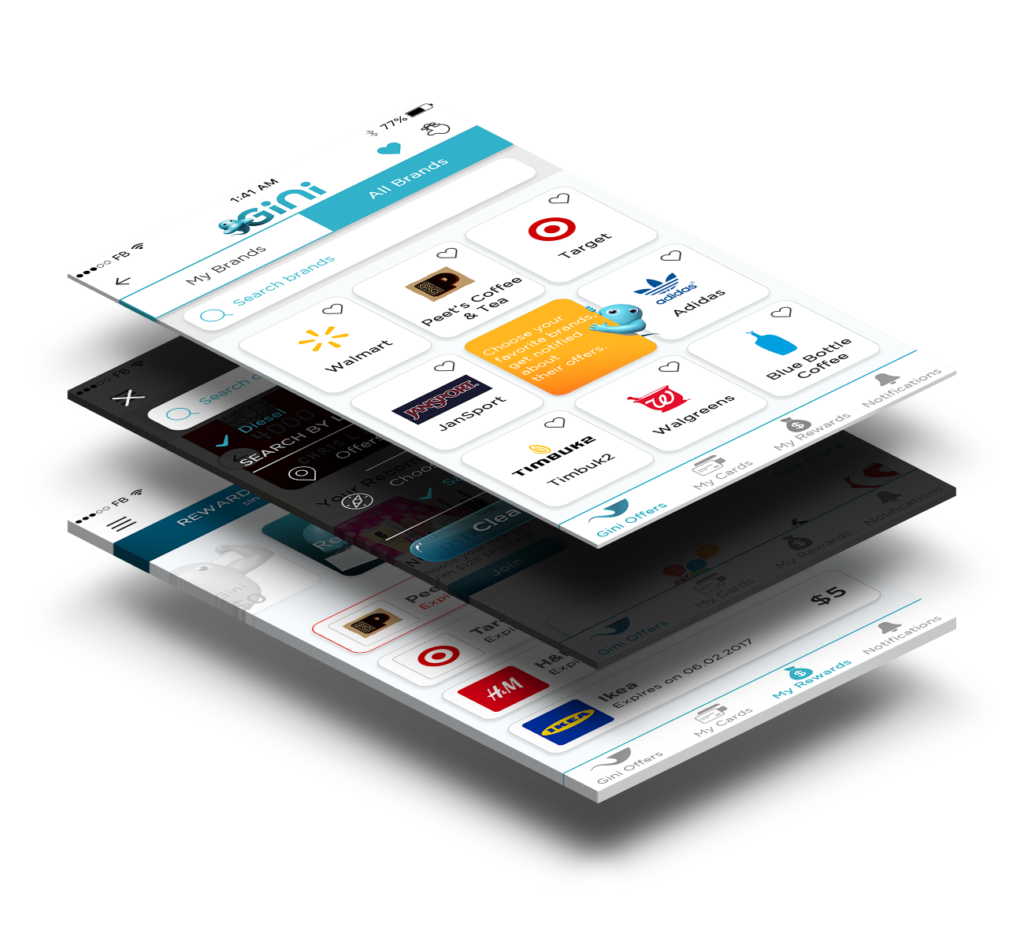 Receive insights about your customers

Decrease operational costs
Reach out if you want to participate in Gini.