Seamless integration to every party you need.
We've integrated into the networks for you to run a successful mobile loyalty platform so that you don't need to.
We provide easy to connect APIs and a mobile SDK. You will be up and running quickly.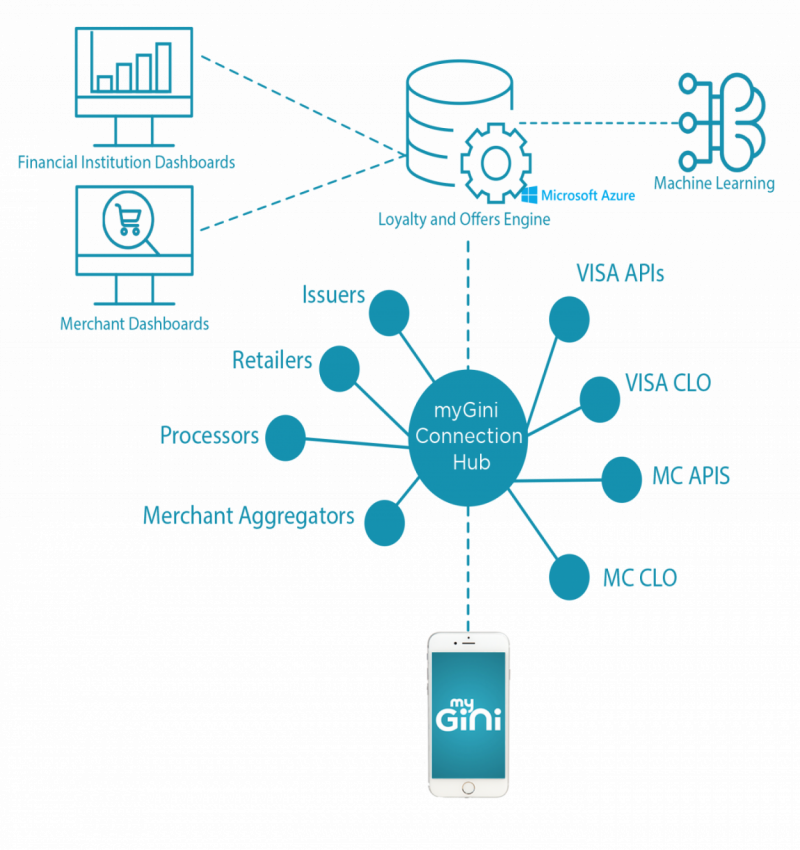 • Flexible offers and a full loyalty module
• Customer insights from mobile application
• Dashboard to track offer performance and user statistics
• Mobile payment ready (HCE or QR)
• Mobile-real time push notifications
• Bulk or targeted email/SMS module to reach your customers
• Intelligent offers based on machine learning
• Dedicated account managers to ensure your success
• Mobile app IT support and initial marketing support
Start working with myGini.
Download product sheet and see how you can deliver better loyalty and payments experiences for your cardholders.