To earn loyalty among customers, banks have to offer them more. Using myGini makes it possible for banks to provide their customers better service. Customers will be empowered and enlightened with myGini card controls.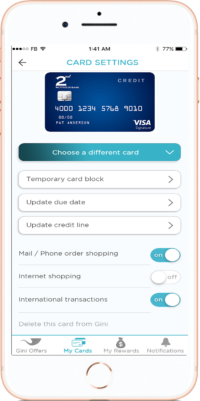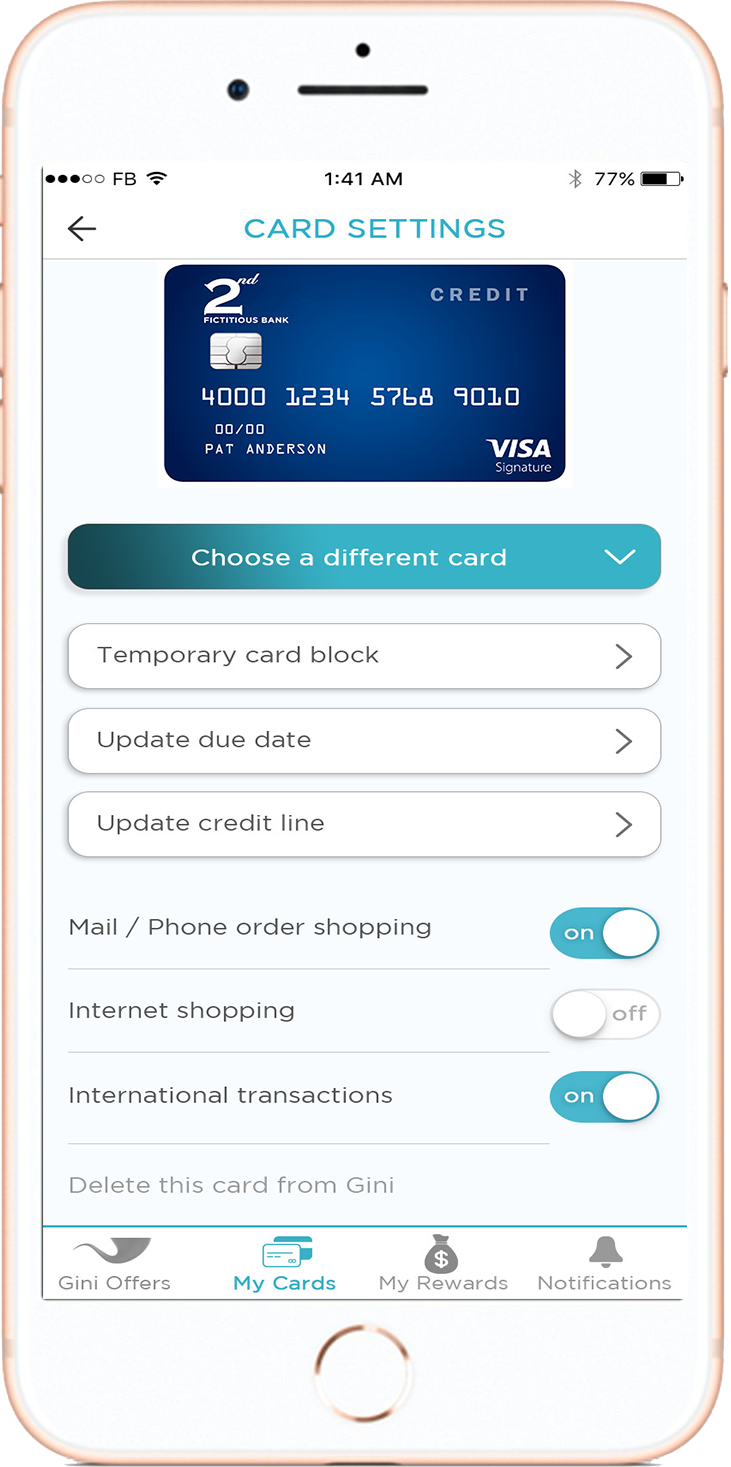 Card controls:
Temporary card block

Card replacement

Due date update

International on/off

Internet (e-commerce) on/off

Mail and phone order on/off
Read more about our other services
Reach out if you want to participate in Gini.