myGini engages customers and increases transaction activity
As a financial institution, you might have a banking app, but does it offer advanced functionality for your debit and credit cards? myGini boosts customer experience by including a series of features, including an ON/OFF button, PIN change option, limit increase, due-date change, spending alerts and real-time transaction notifications. Your customers will also appreciate personalized alerts to track their spending and the possibility of using their phones for purchase (for Android users), all while enjoying superior benefits from a network of retailers.
Americans use their credit cards 15 times per month on average. Thanks to myGini's push notifications, your customers will receive a bank alert every time they make a purchase, even if they don't have your banking app. Do you want to launch a points program or improve an existing one? Contact myGini and we'll make it happen.
myGini is also integrating its systems with the MasterCard and Visa APIs, which minimizes integration efforts on the bank's end.
Let myGini work its magic and captivate your customers.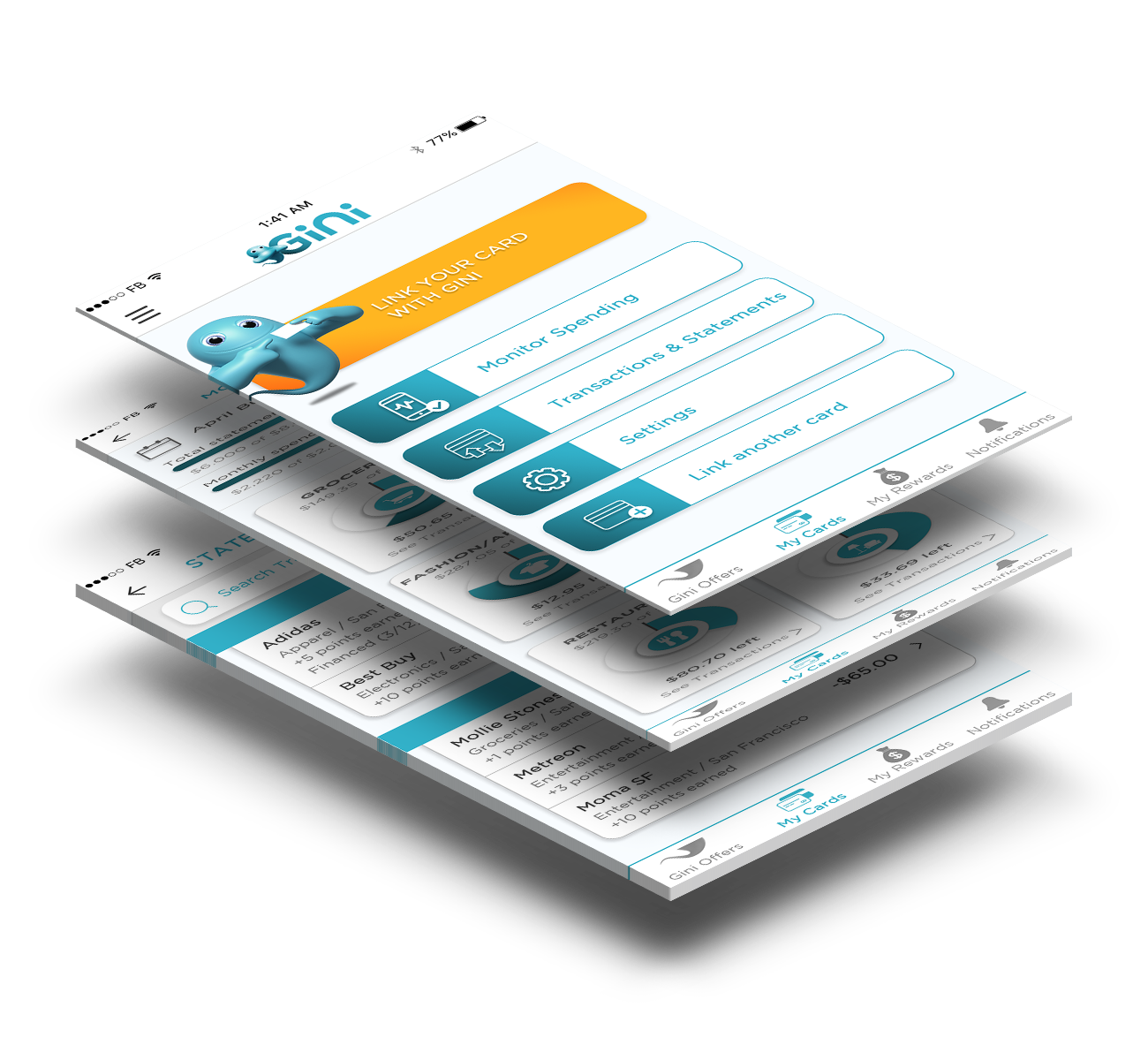 Increase customer loyalty
Working with myGini is as easy as 1 – 2 – 3!
We recognize that your customers and brand are your most important assets. Your brand will be displayed prominently throughout the app while retailer offer pages may contain co-branding with myGini. It can be a separate shopping app or we can provide an SDK for your mobile banking app.
1) Say Yes! to myGini
2) Provide your artwork
3) Ask MasterCard/Visa to send transaction alerts to us
Go live!
Start working with myGini